The solution and application process are carefully monitored to produce a very thin, dense chromium coating. Armoloy TDC coated parts reduce friction, increase wear life and enhance corrosion resistance.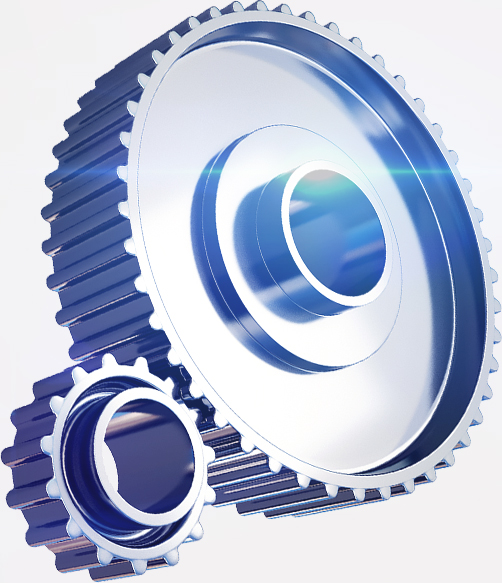 Armoloy is a proprietary process that has been in the UK since 1989. Since that time Armoloy has been used and specified by some of the leading companies in their respective fields.
The many benefits of Armoloy have been proven invaluable in thousands of applications.
We believe that recommendation is the highest achievement we can aim to accomplish from our clients.
To see such a huge proportion of those, we surveyed stating they're highly likely to recommend us is a wonderful support of our services.

ArmoSpeed is a premium service to help you meet urgent requirements
Precision, Quality, Durability, we aim to add value across the spectrum of manufacturing applications. Whether it be one part or a million parts, whether for the Aerospace Industry, Oil & Gas, Nuclear, Defence, the tools of Plastic Injection moulding, Automated Machinery or Linear Motion the Armoloy process takes manufacturing technology and makes it better.

We had a problem where we were over moulding steel components and after moulding the parts were sticking in cavity's and damaging the parts. We were spraying with silicon spray ever 3 shots to help. This is costly as it is an automated line and we needed to place a person on to the line just for spraying. We then removed the core finger and coated in Armoloy this stopped the sticking and we have had no more damaged parts
Dean Marsh, Selectrona
Through high quality product, clear and proactive communication and efficient delivery, Armoloy are able to consistently provide NMB with an excellent service.
Ross Cornwell, NMB Minebea 
It's a superb product…. We've never had one of our components wear out … it's vastly superior and we get an excellent service too.
Bob Evans, Bradman Lake
Since applying Armoloy I can confirm that the coating has solved the problem of tearing by the drive dogs on ejection. We have successfully run three or four colours on this tool in addition to white, as you will recall this was not possible before without tearing the dogs. Additionally the cycle time has been reduced since the coating. Thank you very much for your help with this exercise, which has proven to be a very cost effective solution."
Wayne Byler, Bespak
We would recommend the Armoloy coating for suitable components to enhance both the mechanical and chemical resistance properties of the base material
Peter Fanshawe, Hepco Motion
We were having issues, our ejector pins were sticking and snapping while moulding flame retardant plastic components. This resulted in us having to stop production every 3 days to clean the pin (5 hrs ) We then approached Armoloy  to coat our pins to help with sticking , this was a success, as we are now running for 3 weeks before maintenance periods , as per customer requirements
Another added bonus is when the tool comes out for maintenance it only takes minutes to clean the ejector pins due to the non-stick properties of the Armoloy
Dean Marsh, Selectrona
We have worked closely with Armoloy for some time now and Simon and his team are always extremely helpful. Our business works to very short lead times and Armoloy always try and accommodate our needs. They are always able to provide accurate due dates and wherever possible work to improve these if possible, they are a key partner to our business
Tony Thompson, ALM
We have components which are still running successfully after 6 years…. Before Armoloy they had to be replaced every year.
Darren Pearce, Silver Spring Mineral Water Company
As a company we have used Armoloy (uk) ltd for the last 15 years. The service has always been of high standard, from the placement of order to the receipt of goods. As a business the quality of the work carried out is very important in which we have never had any issues. Together with the excellent support and services we continue to build on successful working relationship with Armoloy
Gemma Brittain, Kepston Limited